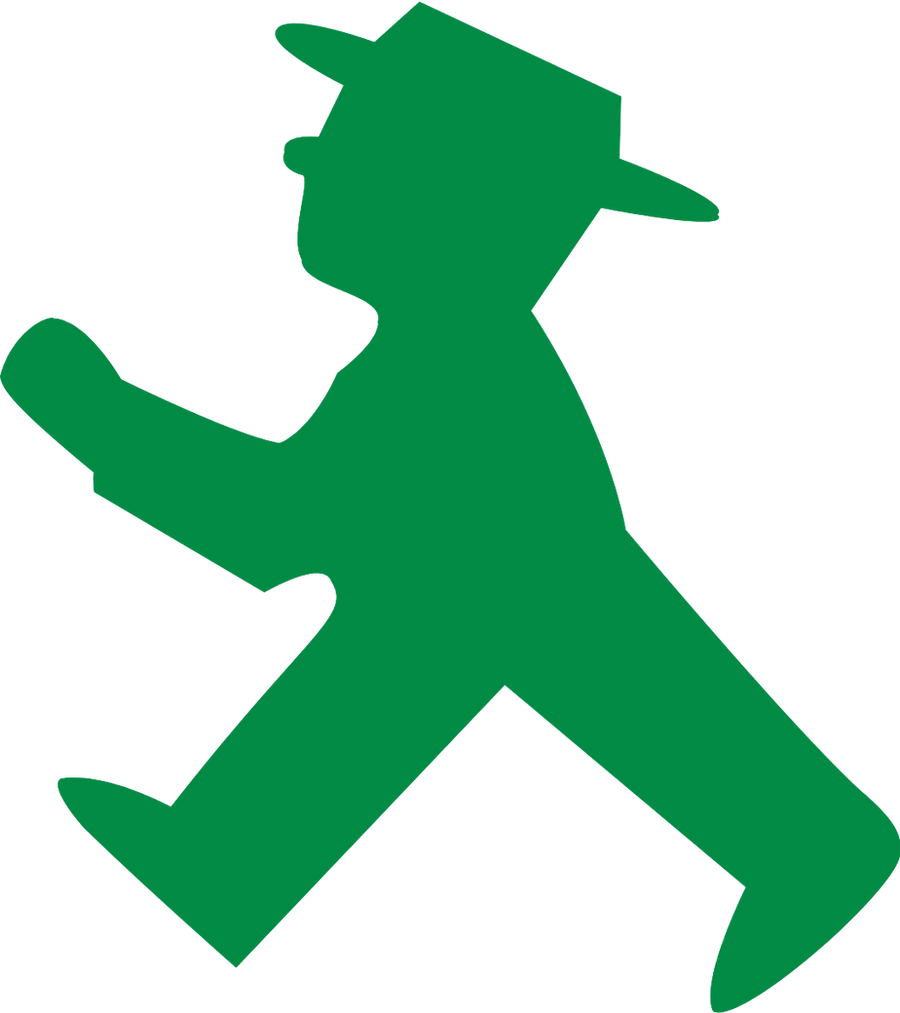 Many Germans speak English and happily help tourists in Berlin find their way.  However, on our vacation, I did learn a memorable German word:  Ampelmännchen, the name of the little-green-traffic-light man who invites us to cross a street when it is safe.
Unlike most of the world's walk signs, the Ampelmännchen's wide-stride and swinging arms encourage us to walk quickly. It is said that he was invented to make people pay more attention, and as a result, there are fewer pedestrian accidents in the city. 
When the Berlin Wall came down in 1989, the East Berliners insisted on keeping their beloved Ampelmännchen.  And now he often appears in the former West Berlin too.
I usually avoid souvenirs when I travel, but I admit that I now enjoy my morning coffee from a white mug decorated with … the little green traffic man.